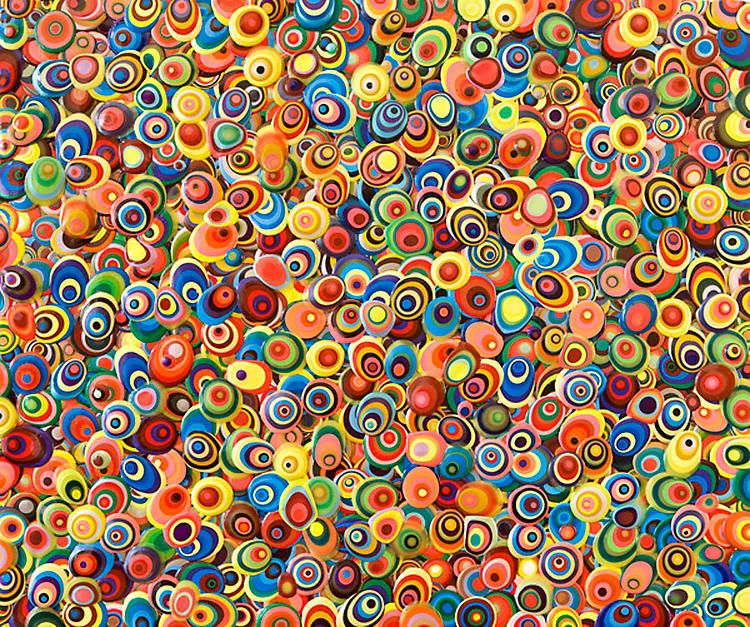 Untitled Painting #189
2009
20" x 24"
Acrylic on canvas
Sancocho Vitae - "Tata"
Installation View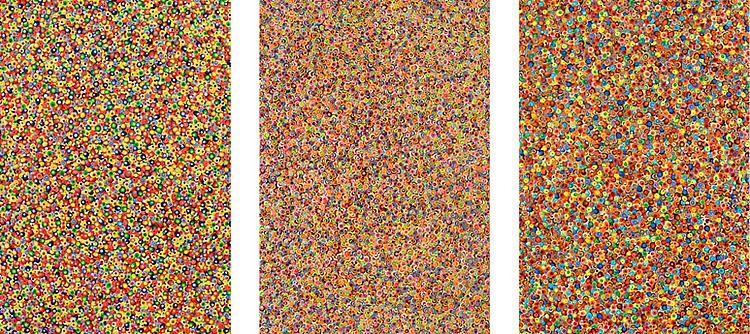 Nudius Tertius (Beato Angelico), Heri (Mario Suarez), Hodie (Ade)
2009
72" x 150"
Acrylic on canvas
"Omar Chacón's vibrant abstract paintings refer to rich colors and patterns of indigenous Latin American textiles, but fuse these formal and cultural traditions into a process that is very much his own recipe. The effect of this sancocho ("stew"), as Chacón calls it, is an experiential mixture of European and South American histories that infuse cultural signifiers into Abstraction. Chacón's work is guided by the memory and respect for his grandfather, a self-taught artist who made only seven abstract paintings during his lifetime. Also consisting of small dots, one of his grandfather's paintings is included in the show as a literal and metaphorical reference point." ~ Greene Contemporary
Close-up
: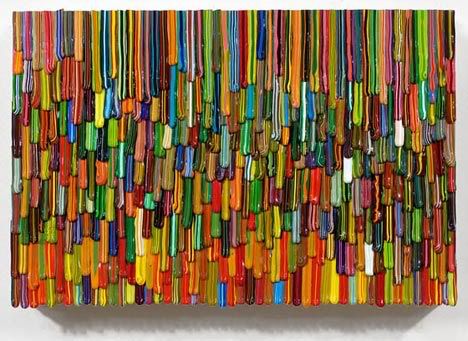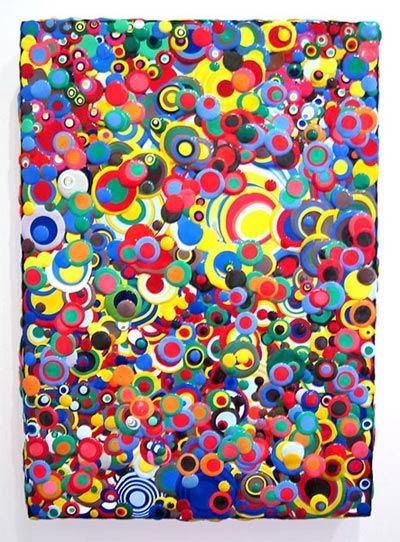 Layers and layers and layers of paint paint paint...
Source:
Greene Contemporary